JC Edwards & Son, Inc - Service Department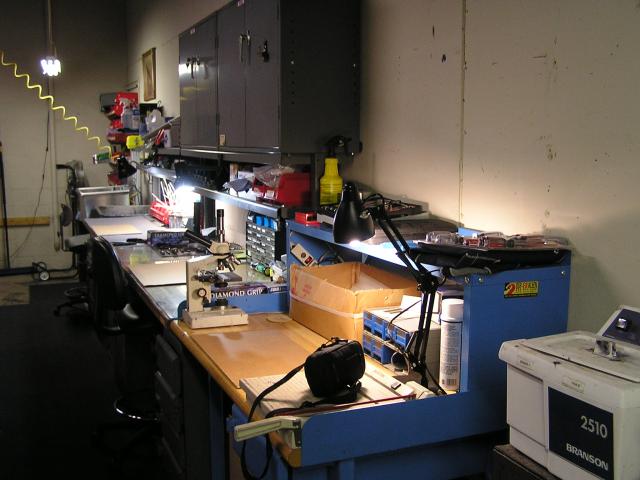 J.C. Edwards & Son, Inc strives to furnish the best technical installation, service and repair of your Marsh Ink Jet printing systems and components.We keep our technicians current in the latest technologies with the highest level of factory training available. Our Technicians annually attend a Level 3 Training class, the highest training level provided by the manufacturer. They have also served on several Technical Advisory Councils and as Council Chairman. To this end we offer;
• Full installation
• On-site service
• Technical phone support
• In-house repairs
We service a wide range of Ink Jet Printing Systems, Coding & Production Equipment, Label Applicators & Printers. We respect your time and it is our continued goal to offer you the most efficient service and installation possible. This total customer support is accomplished through the following:
• After Hours Technical Support
• Highest Level of Certification for our Technicians
• Same Day Shipment on all in stock parts
• Over 35 years of Combined experience in the Ink Jet Coding Industry
• In-House Repairs on most equipment
• On-Site Service
• On Call Technician
• Preventive Maintenance Agreements
Repair Procedures and Technical Contact Information…
Contact Us for Service: 309-696-6976 (Cell)
Get an RMA (Return Material Authorization) Number
In order to speed up the process of each repair we are asking that your contact us prior to sending in your repairs. We will issue you a RMA number so we can better track the progress of each repair.

We strive to give the best service possible and will make every effort to give each customer 7-10 day turnaround on all in-house repairs. If the repair is going to take longer (due to back order parts or excessive work load) our technician will contact you and make you aware of any delays.

Billy Cruise, Service Technician
Phone: 309-692-5050 - 800-232-1857 (In Illinois & Iowa)
Fax: 309-692-2323


Supply a PO for the Repair
We also recommend that you issue a purchase order number at this time. We will still contact you for final authorization. But this also helps to expedite the repair process.

Commitment to Quality of Service
Our commitment in offering these services is to reduce your turn around time on repairs and/or in plant down time, at the same time making every attempt to reduce your repair and service costs. Our technicians have been certified by the manufacturers to perform complete refurbishment repairs.